Putin's Tax Hikes Compound Pandemic Angst for Wealth Managers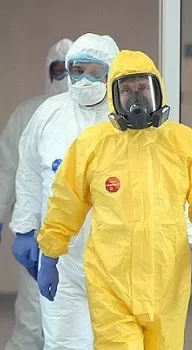 Партнеры LEON Family Office, Роман Решетюк и Андрей Иванов, дали комментарии BloombergTax.com в связи с недавним обращением Президента России Владимира Путина к гражданам.
Russian money managers aren't just scrambling to respond to the coronavirus pandemic. Now they have to contend with recent tax changes introduced on the wealthy by President Vladimir Putin.
Along with an oil price war between Russia and Saudi Arabia, the changes are stoking anxiety among investors.
"One client moved $5 million to another CIS country after Putin's speech, but beyond that there were no immediate actions, just many questions," said Viktoria Denisova, head of private banking at Otkritie Bank, referring to the Commonwealth of Independent States, a loose grouping of former Soviet nations.
As cases of coronavirus jumped in Russia, Putin announced plans to boost taxes on dividends paid to offshore entities to 15% from 2% and ordered a 13% levy on interest from bank deposits exceeding 1 million rubles ($12,500) as well as local government-bond holdings. The measures are needed to help fund support for the industries and individuals most affected by the virus, he said. The levies will start next year, providing budget revenue in 2022, according to the Finance Ministry.
'Second Bottom'
The measures haven't bolstered business optimism, according to Roman Reshetyuk of Leon Family Office, with $450 million under management. Demand for cash rose after Putin's remarks, according to the Association of Russian Banks, which asked the central bank to clarify the new tax plans to avoid bank runs, the "first signs of which have been seen already."
The uncertainty and market volatility is encouraging most money managers to stay on the sidelines.
"As the saying goes: if you buy at the bottom, you may get a second bottom as a gift," said Evgeny Pundrovskiy, deputy head of the investment department at UFG Wealth Management, a multifamily office that oversees $1.4 billion. Investors should wait for positive news about the spread of the virus subsiding, he said.
The global economy probably won't recover quickly and will shrink in the second and third quarters, Pundrovskiy said.
"Our main advice is not to rush to change something radically," while searching for a "dream purchase" in the stock-market carnage, said Andrey Yumatov, head of private banking at Credit Bank of Moscow. Clients are digesting Putin's proposals calmly and haven't taken any dramatic action, he said.
'Classic Panic'
Others say now is the time to pounce.
"We are now witnessing a classic panic and liquidation sales in all asset classes," said Andrei Ivanov, a partner of Reshetyuk's at Leon. "This is a good opportunity to start buying."
Leon has already started buying U.S. investment-grade bonds, which have declined by about 20% amid a liquidity crunch and forced sales. They've also bought gold as the transition to zero rates across the globe and massive stimulus efforts increase the attractiveness of the precious metal as an alternative reserve currency.
Ivanov said he expects that governments will expand spending on new hospitals, advising clients to consider buying shares of medical-equipment providers. Leon also began to selectively purchase stocks of companies with high dividend yields. In the past two weeks at Otkritie Bank, clients have been moving money to current accounts to prepare to buy equities or bonds, Denisova said.
Even UFG's Pundrovskiy sees some opportunities. Stocks of global technology and internet companies and Russia's export-oriented firms unrelated to oil and gas look cheap, he said.
But caution remains the overarching posture.
"We recommend our clients remain calm and don't panic," Pundrovskiy said. "Patient investors will be rewarded."
© 2020 Bloomberg L.P. All rights reserved. Used with permission.